Well-Known Member
Volunteer Mentor
Yamato Pilot
VCAT Team Member
Toulan Historian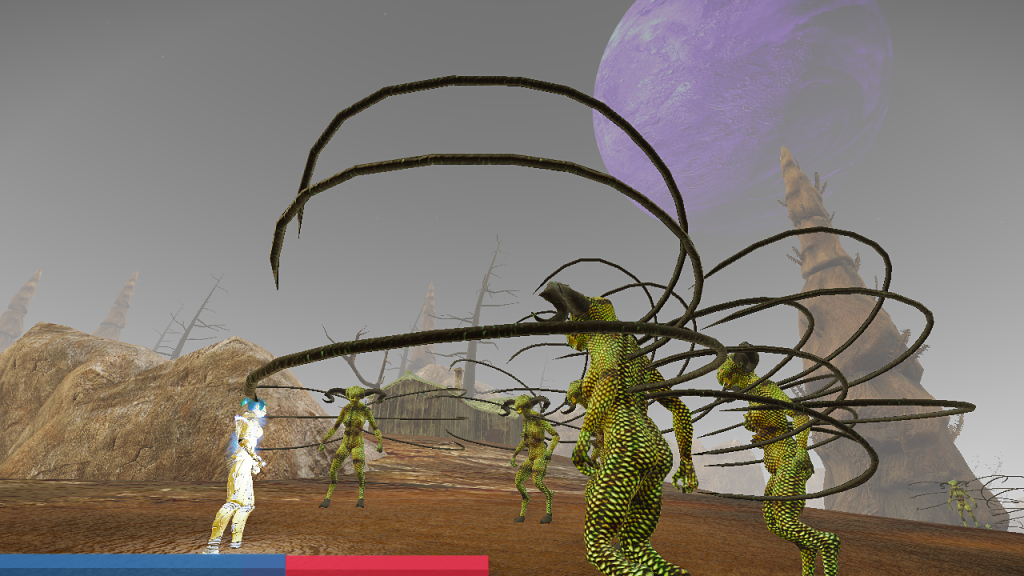 This test has been conducted on small maturities, mostly with AP-plating and stuffs, for accuracy.
Hopefully they match their higher level counterpart.
Please consider that it is possible higher maturities have additional damage types, like Yogs or Shubs on Monria.
If you notice any inconsistencies, please post and i will do my best to look into it.
Need to further the tests on Shubs, as a 2-pattern attack was identified (read below).

Shoggols (Shoggoth)
50% Impact - 50% Cut
Imp X
Cut X
Stab 0
Pen 0
Burn 0
Acid 0
Elec 0
Cold 0
Shrp 0
Zokaraneus (Yogs)

🕸
20% Impact - 80% Burn
Imp X
Cut 0
Stab 0
Pen 0
Burn X
Acid 0
Elec 0
Cold 0
Shrp 0
Cult of Shut'thend (Cultists)
Impact 45% - Penetration 45% - Burn 10%
Imp X
Cut 0
Stab 0
Pen X
Burn X
Acid 0
Elec 0
Cold 0
Shrp 0
Tegunestene (Shubs)
Impact 25% - Penetration - Burn (40% at least)
Suspected 2 pattern attacks for same Impact / increased Penetration / less Burn
(need AP-burn plate 15+ to test, if anyone has a set i can borrow and decay a bit, for science!)
Imp x
Cut 0
Stab 0
Pen X
Burn x
Acid 0
Elec 0
Cold 0
Shrp 0

Special thanks to
Gatekeeper who crafted most of the missing plates on the minute to support the effort
Dea who babysitted me through the area, the boat trips and for watching me standing immobile for hours
Hally for NOT having AP-Burn plates, but i know the Heart was there​
Hope this helps,
E~