Virtualsense Official
Staff member
Moderator
Community & Media Manager
Virtualsense Media Team
VCAT Team Member



Most of us like to decorate our real life homes for the Holidays, so why not the same for our virtual homes.
Monria is sponsoring a Monria apartment Christmas-themed decorating contest complete with prizes.
HERE ARE THE RULES
Only Monria apartment owners are eligible.
Decorations must be Christmas-themed.
The more creative, the more of a chance of winning.

Apartments must be decorated before Saturday, Dec 14th.
Register your full in-game name and Monria apartment location in this thread please..
APARTMENT JUDGING
Ant and Kendra's two children will be our judges as in a past apartment decorating contest.
They will be impartial as they are rarely in the game and really don't know anyone.
Marita Wilde (game name) will choose her favorite apartment.
Pio Wilde (game name) will choose his favorite apartment.
The judging will take place during the Dec mid-month event on Dec 14th.
PRIZES
Once the two apartments have been chosen, an announcement will be made in Monria chat.
Each apartment winner will receive a prize of 200 PED.
Dark Moon Enigma will pay out the prizes at the event.

HERE ARE A COUPLE OF EXAMPLES​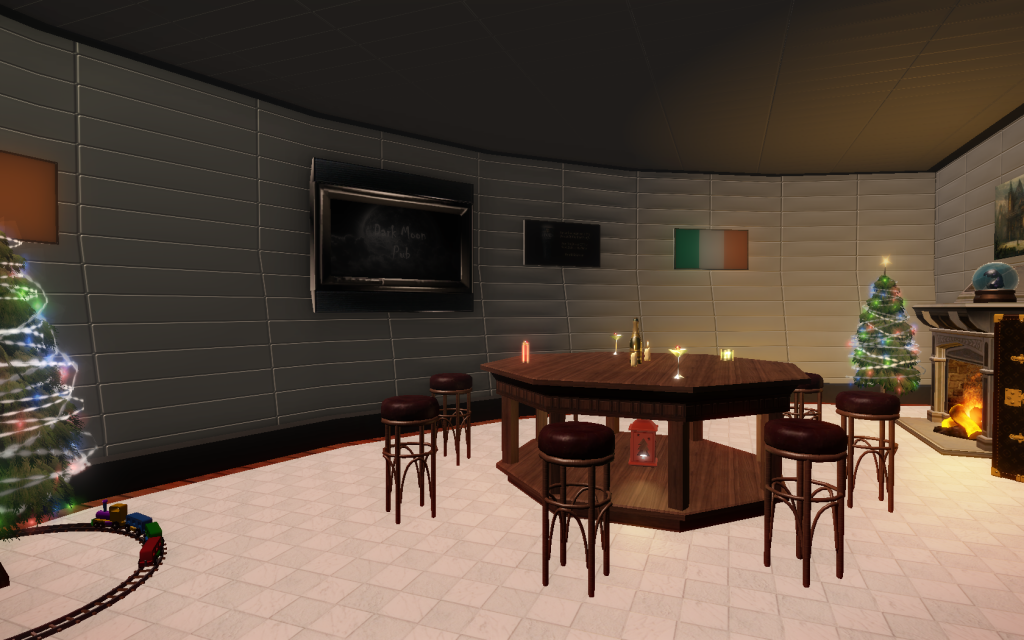 And the Christmas-themed apartment decorating winners are ...
Marita Wilde (avatar name) -- Ant and Kendra's daughter chose:
Shadow ShadowDragonV Dragon -- Cthylla Tower, Floor 4, Apartment 6
Pio Wilde (avatar name) -- Ant and Kendra's son chose:
Darrell sidekick069 Leaman -- Cthulhu Tower, 10th Floor, Penthouse 3
CONGRATULATIONS TO THE WINNERS