Virtualsense Official
Staff member
Moderator
Community & Media Manager
Virtualsense Media Team
VCAT Team Member
Moon craters, Lunar Command Center, four unique creatures, underground caverns with beautiful crystallized formations, apartment towers with penthouses that have personal pools, shops and much more. Sounds like it might be the next big thing in resort/amusement park real estate, but far from it. This specific piece of real estate is a unique environment, and a Moon Named Monria that inhabits a portion of space within a virtual world called Entropia Universe.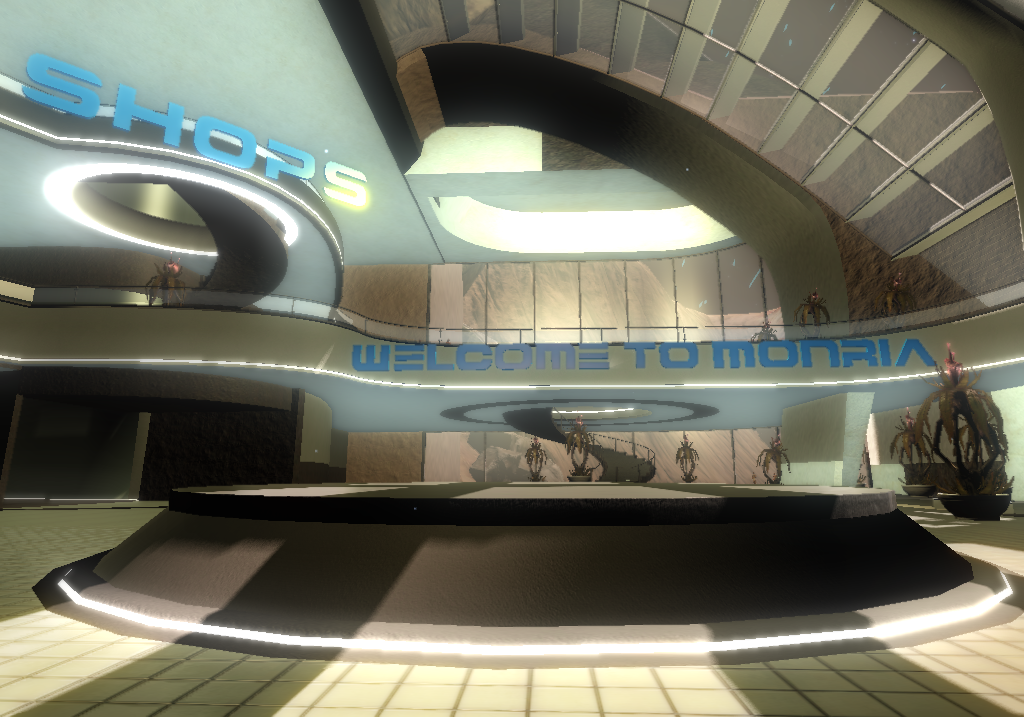 ​
Monria is a Horror 3D MMORPG with a real cash economy, expanding upon the Cthulhu Mythos and set in the distant future where an evil exists so stealth that one is unaware of how subtle and pervasive the Cthulhu effects can be on one's mind, until it is too late. Cthulhu never shows himself, but is ever at odds with those who invade his domain. His focus is to inhabit your every thought until you go mad. You must be of sound mind and body to be able to resist the seductive nature of his attempts, for on Monria, Cthulhu is not a creature to kill for reward, but an unfathomable and controlling energy that permeates every space on the Moon where you think you may be safe.
You are not. There is a supernatural power that inspires strange behaviors, and night terrors that linger far too long before they seemingly fade, but they really don't, because haunting voices remind you that you are never alone. As humans, we are insignificant, and that lesson is learned not in consciousness, but in a subtle invasion of sense and sanity until you are drawn deeper into the darkness, with no way out.

There is a new Moon Man in town, and he and his Monria Team fully understand what they're dealing with when it comes to Cthulhu. They do their best to protect those who roam the caverns and craters of Monria, but even they know that some forces have a need to challenge.

Including the 4 Cthulhu-type creatures that do his bidding

.
​
Despite the dark and eerie theme of this magnificent Moon, there is a vibrancy within the community that cohesively works to elevate the brighter side of experiences. Official Community Initiatives Program (CIP) teams like the Monria Volunteer Support Team (MVST), Monria Volunteer Mentors, and Monria Space Travel Program, work together across CIP initiatives to enhance the Monria environment experience.

Monria is also a residential community with two unique apartment buildings that will rival any modern architectural design, and presents spacious interiors that include personal pools in the penthouse suites.

Check out Dark Moon's YouTube Channel for a video showcasing the penthouse pool.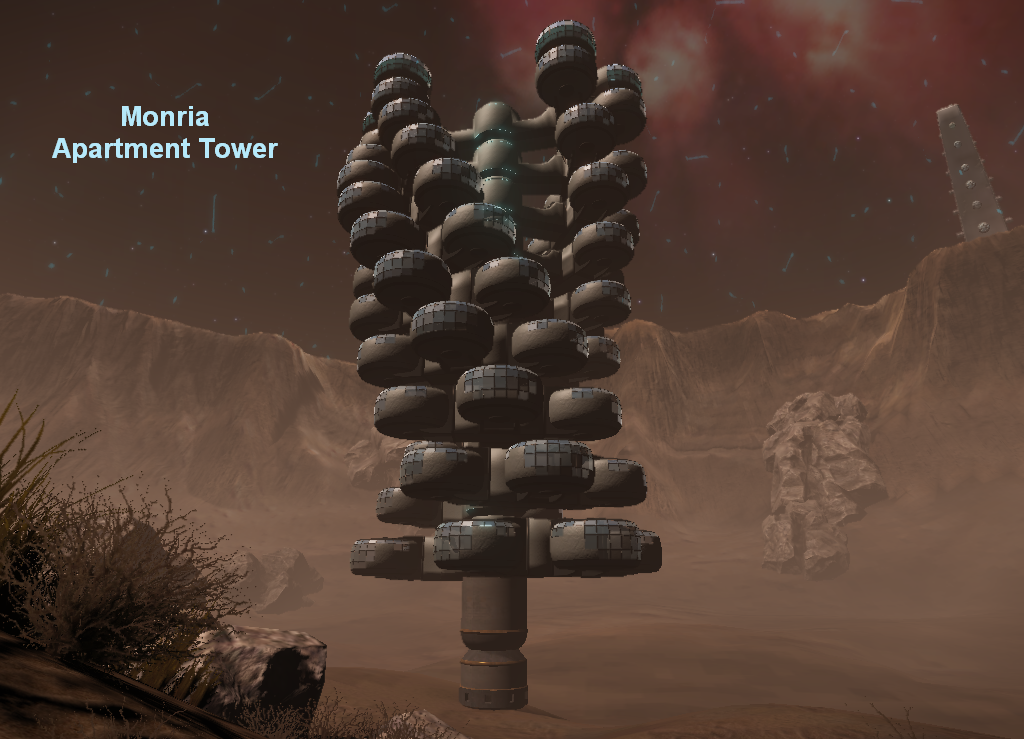 ​
On the 9th floor of both the Cthylla and Cthulhu tower, the suites are actually shops owned by participants who sell items and materials to others for various needs. The following example is WangXiang's Shop in the Cthulhu Apartment Tower.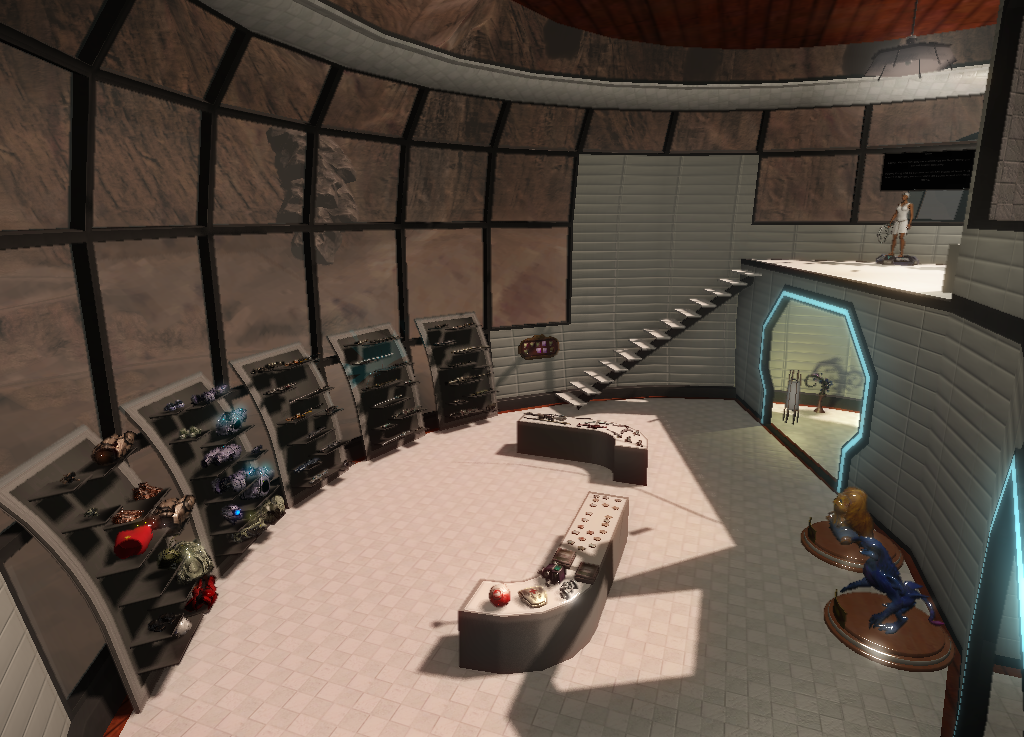 ​
When teleporting to either apartment tower, you will arrive on the 9th floor by default. The NPCs are located in this area for buying certain items at the Trade Terminal, as well as selling some of your items and materials if you don't want to trade them to others. You'll also find a Technician where basic blueprints can be found, and a Crafting NPC.

Additionally, there is a Storage NPC if you don't want to carry around certain items and materials that you aren't readily using, and an Auctioneer if you want to check out what's available not only on Monria, but across the universe. If you have equipment that has decayed, then it's possible you may even find a Repairman available. It's quite convenient to be able to take care of all of these things within your residential tower.

Next to the 9th floor Teleporter, you will find a Televator that will take you to the residential floors of each apartment tower from 1-8, as well as to the 10th floor where the penthouses are located.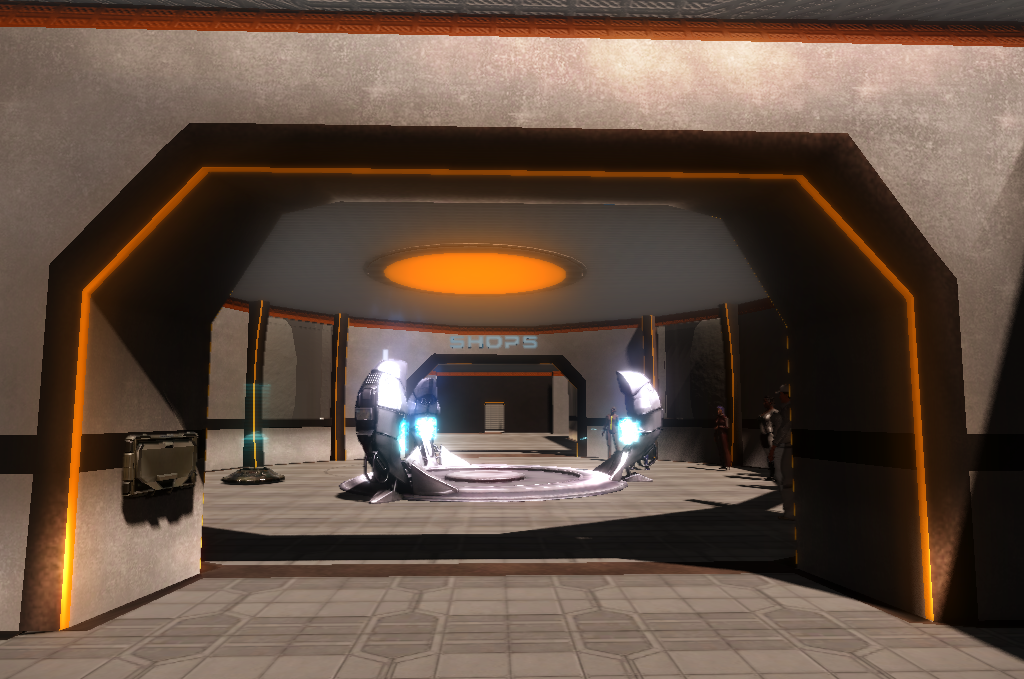 ​
The Monria Hub (aka Lunar Command Center) also houses various size shops owned by participants, where you will find a variety of items, materials and other goods for sale at competitive prices. The Monria Team is dedicated to supporting the Shop Owners in their efforts to help build a sustainable economy, and providing for the needs of the community. The opening graphic shows the Shops sign on the second floor where the participant-owned shops start, but there are more on the third floor.

The Monria Hub also provides a Trade Center on the second floor with multiple NPC Trade Terminals, Technicians, Repairman, Auctioneer and Storage. This is where you will also find a large crafting tower. In addition, there is a Society Terminal where you can check on the status of a society you're a member of, or if you're a Freelancer, you can submit an application to join a society that interests you. There is also an Ad Terminal where you can create your own ads to announce to the community that you have a shop, or the details of an upcoming event, and any number of messages to keep the community informed.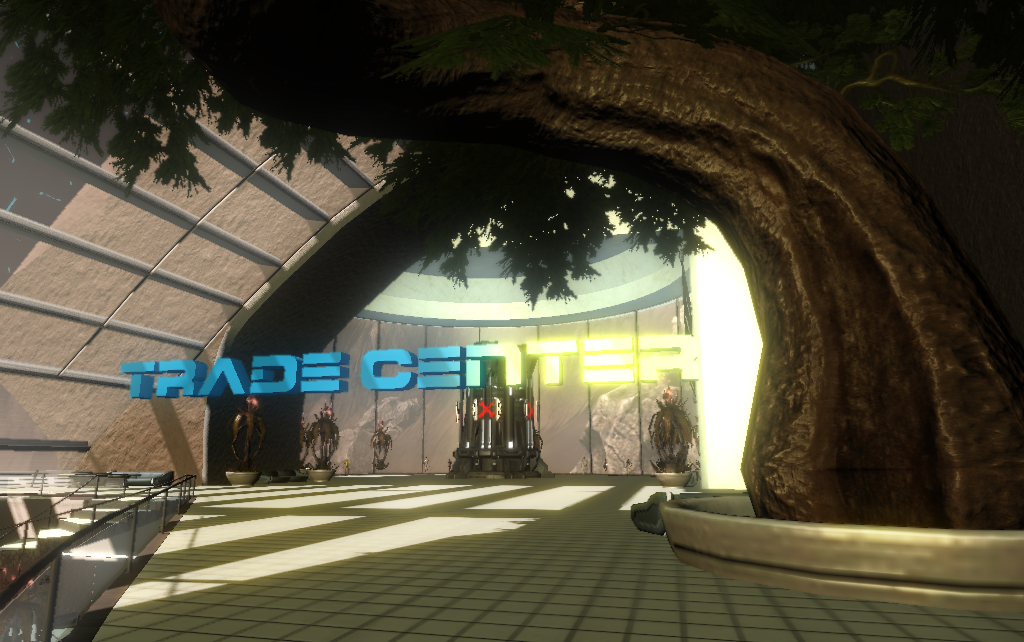 ​
In addition to what the Monria Hub offers, there is a Main, South and West Crater area that provides easy access to NPCs as well. In the Main Crater area, there is also another Crafting Tower for ease of access when coming in from a hunting or mining trip. Mining on the Moon is inside mining where it may take more probe drops to find a resource, but finds will be larger than those found from a traditional outside mining environment. At the Monria Hub, as well as the Main Crater, you will find NPCs that give out quests.
Monria also has underground caves where you can experience both hunting of Monria's unique creatures, and mining of its resources. The environment depicts the dark and eerie theme of the Moon, while offering in places beautiful sprays of crystals that illuminate energy and activity. There are four cave teleporters, and one teleporter in the larger cavern. By default, you are given only the first teleporter, you must capture the others.
Monria has much to offer, and as the Management Team digs their heels in and embraces the community to learn their wants and needs and what our options are, we also take time to enjoy this glorious Moon and even beyond. Monria's own Mothership allows the freedom to transport our participants anywhere in space and to their desired location, but also home again to Monria. When we need to take a break, staff has its own spacecraft as well to let go and let loose across the entire Entropia Universe.
Monria is an evolving community heading in a new direction. If you have yet to have the experience, let me recommend that you give it a try. If you are not already a participant in the Entropia Universe, click on my signature banner and let me take you there. Sign up to become a Monrian-born player and experience the many benefits that we offer you as a unique Moon environment with an amazing community. Your initial training will take place on Planet Calypso after you sign up at the Monria site, but at the end of your beginning training, you will be transported to Monria.
Welcome to a Moon Named Monria
​
Giving credit where credit is due

:
A major thank you goes to @Eric Shade Avenged for not only capturing
a snapshot of Monria's 4 unique creatures at the last minute for me,
but for also creating a special dark and eerie signature banner!
​
Last edited: