Virtualsense Official
Staff member
Moderator
Community & Media Manager
Virtualsense Media Team
VCAT Team Member

BUILDING ON FOUNDATIONS

Friday | May 5, 2016
It seemed only appropriate that my theme for this progress update be Building on Foundations since Ant talked about Laying the Foundations in his current progress update. In my previous progress update, I built on a theme that said The Best Way To Predict The Future Is To Create It, and we have been progressively moving in the right direction to assess current conditions so that we can improve upon them. There is development work being done that you may not always visually see in a VU, but it's there, and it allows us to continue building upon systems and foundations that will help us to improve Monria to fit our vision.

As Ant shared, he is quite busy with our MindArk development team laying foundations, and this is more true now than ever before; specifically because there are new inspirations that make the evolution of Monria even more exciting. We've said from the beginning that this won't happen overnight, but we persevere because we want to do it right and for the community at large. Change is evident, and your patience is appreciated.

Ant's vision is more development-driven, while my vision is more community-driven, so the following content will update you on what's happening with the community; specifically, our programs and where we go from here.

Summary
| Community Initiatives Program (CIP)

​
MONRIA SPACE TRAVEL PROGRAM
MONRIA REPAIR SKILLING PROGRAM
MONRIAN BORN PROGRAM
MONRIA NEW ARRIVAL TUTORIALS (MNAT)

MONRIA
| 2017 EVENTS

​
As Ant mentioned in his progress update ...
Laying the Foundations
... there will be a temporary delay in planning some of our events. This is due to development in progress that may have a direct effect on some of the elements of the events, and we would rather not risk that. As soon as more details are available and we can assess the effectiveness of our event dynamics, I will be publishing more specifics.
​

In the meantime, here is a proposed list of events that will be taking place in 2017:
Throughout the rest of the year, it's highly likely that there will be unexpected activities occurring on the Moon because sometimes I have my own agendas with regard to engaging the community. I've been a little short on that so far, but with good reason. We've had to go back to the drawing board a few times with regard to programs, but that's a given when you have team members who have real life demands on their time, or other issues that prevent them from being as active as they would like to be. When we have to pick up in places where others have been quite effective, it takes away time and focus from other things, but it's important to keep our programs functioning. We are grateful to those who have made great contributions in support of our efforts.

We have had tremendous positive feedback on our events, and we are always working toward making them more exciting, entertaining and engaging. Don't expect a blow your mind experience with every event like this year's St Patrick's Day event, but we will do our best to add elements to catch you off guard.

MONRIA MEDIA TEAM

​
After I reached out to @Pinthas Schmenke Dorian to let him know that we wanted to honor his work on the Monria storyline that he did as a member of the first Monria Management Team, it progressed into a full-on writing partnership that to me has been an incredible experience. His Historical Data Journal Entries which have been shared at the forum
here
(all numbered, with 10 left to go), and the 16 chapters of Monria's beginning history (not yet published but getting close) is a body of work that was never presented to the public in its entirety. It was timely and easy to weave into the new storyline to create fluid and evolving content that told Monria's story.
​

Then I had a chance encounter with @Anny after viewing one of her Arkadia videos that I was immediately impressed with. I made a comment on a FB post by Arkadia that highlighted her video, and she eventually contacted me in the game. As they say, one thing led to another, and the rest is history.

Both of these individuals are immensely talented, and it didn't take long for me to realize that I had the foundation to create our Monria Media Team. We work incredibly well together, and have embarked upon a major project that over time will be something quite special (see next section).

You can gain a bit of insight about the Monria Media Team members here.

PDF BOOK PROJECT
| MONRIA OFFICIAL STORYLINE

​
Once the media team was in place and we had a bit of time to build a foundation, I approached Anny with some questions on how we could convert our Monria storylines into PDF books for the community to download. This is where I learned just what Anny was made of, because she took it upon herself to create book covers based on what she read in our storylines without any direction or suggestions from me. She never ceases to amaze me.

We have been working on this project for a while now, and I didn't realize at the time just what a huge undertaking this would be, but that's because I wanted our storyline to be transitional and move from one timeline to another in the way that they affected our overall history and how things unfolded with the new management team. We wanted to really create our own story by taking the Cthulhu theme and incorporating it into storyline that would feed an escalation of danger and engagement from the dark elements of the Moon.

It was during this process that I realized that how I wrote The Kipling Chronicles was as story leading up to events, but I want these 11 chapters to read like a book with content that leads to the discovery of the journal in the ancient file cabinet recovered from the West Crater. Therefore, I have been rewriting and expanding The Kipling Chronicles to include more content, character development and dialogue that makes it more engaging.

I posted a sample of what the PDF book will look like here with the first two chapters.

As we progress with this project, we will have our own library of books that tell Monria's story. This is an ongoing process that we will continually add to as Monria and our community evolve. I like to include members of our community in the storyline to make it more real and relevant, so you never know when you might show up in an episode or chapter, or become a revived member of Cthulhu's family tree.


We have a dedicated media team involved as much as possible to bring Monria to life. Ant and Kendra are also members of the team because of what they add from a development and marketing perspective, but Kendra also has a secret weapon with her graphics ability, so we have nice options.

We are very calculated in the way we write our storyline because it has influence on development ideas. If I could spill all the beans, you would know exactly what the hell I'm talking about, but the boss would have my head and cut me off at the knees, and that wouldn't be pretty, so I think I won't risk that.


What I can tell you, is that time is actually our friend, and it will all unfold when you least expect it.

IN CLOSING

​
Ant is right in saying that we have a strong community of people who care about Monria. We realize that it won't be for everyone, but those who have chosen to support our vision and what our plans are no matter how long it takes, will be the beneficiaries of their own efforts. We love our community, which is why we will do whatever we can to support their efforts as well. However, we also love our expanded periodic community of visitors who not only fight against the dark forces with us, but join us for crazy fun now and then.

One thing I know for sure ... we will continue to put forth every dedicated effort toward making Monria the best experience possible, and we will also continue to support our Monrian Born the best we can.

Thank you for your contributions because it all helps to keep our community engaged and growing.

HAVE FUN
&
EXPECT THE UNEXPECTED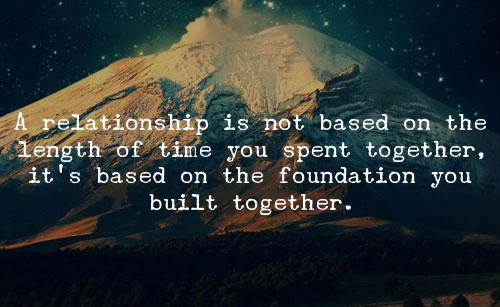 ​