Virtualsense Official
Staff member
Moderator
Community & Media Manager
Virtualsense Media Team
VCAT Team Member
Today is a good day for many reasons ... first, because this happened on the 9th (my favorite number ... born 9/9) ... and because the teleporting feature is going to make my job SO much easier. I can not only teleport to a location on the map, to a waypoint, to an avatar location, but also between Monria and Toulan instantly.

MA was able to convert my DME avatar into the official avatar and change the name to --> Virtualsense Official DME
My first teleport was to the Monria Boxing Ring to meet with Shadow to test the immortality feature ... it's in place and works fine.
My second teleport test was clicking on the map ... I ended up at the top of Monria ... it's gorgeous up there.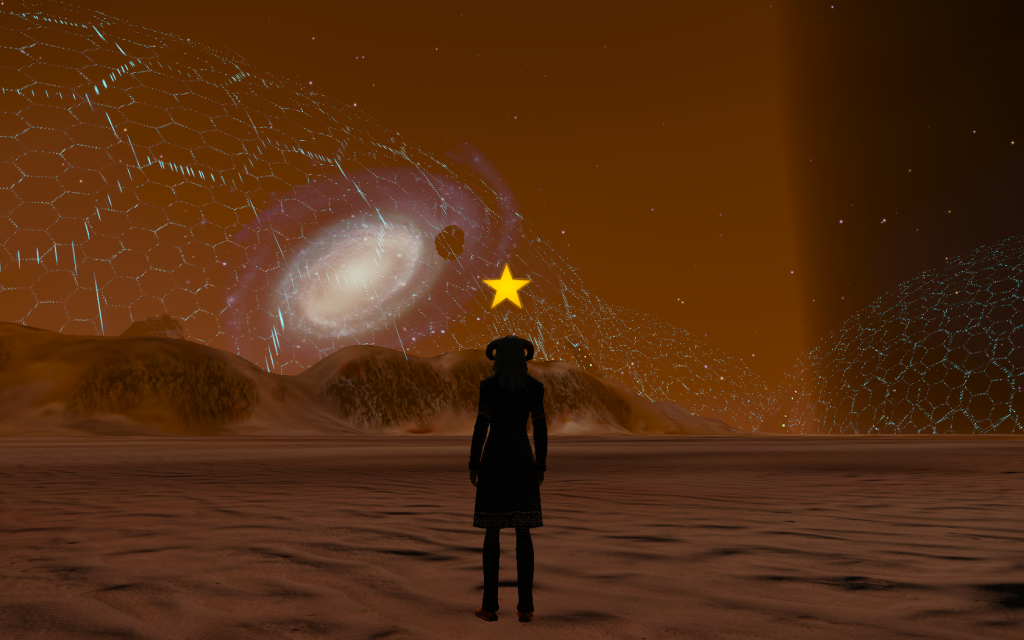 I then decided to test the teleporting feature and go to Toulan ... straight to Hally in the Thawr Wave, LOL ... just too cool.
I then teleported to a few people without them knowing and scared them when I showed up right next to them, LOL ... a couple of times I ended up underwater.
I scared Deatz by showing up at his location inside a building at the terminals.
I teleported to Eleni at Guardian Village and ended up on the awning above her at the building where she was crafting at the construction machine, too fun.
Then tested if I could teleport into an instance ... yup ... right into the CUHOF 05 instance where DraKill was, LOL.
Avum and I tested if I could teleport to him on board the Yamato back at Monria ... yup.
This is going to be a big help with the work I do for both Monria and Toulan, especially when it comes to the quarterly magazine and photo shoots, as well as other media projects, and as our VUs roll out, it's going to come in quite handy. Also, will be handy to travel to either location for the events without putting DME on the Yamato to travel to one location or the other only on Friday or Sunday.
I told Sith Meister he can no longer sneak up on me after eating a creature capsule pill.
And the funniest comment was made by JBK on Discord ...
" John Black KnightToday at 1:51 PM
so you can now tp invisibly into pirate quads to see if they are mining ? ;p "
At any rate, I'm glad the day has finally arrived, because there is SO much more potential for me to up my game when it comes to media projects ... I'm going to revive my Mob Chats ... now that I can stand right next to them and capture some cool photos. I did this in the past, it was fun.
I can also remain alive during our events, especially the boss wave events, and not show off my Cirque du Soliel death poses.
Catch you guys in the game at some point or other.