Virtualsense Official
Staff member
Moderator
Community & Media Manager
Virtualsense Media Team
VCAT Team Member
Just a heads up that my time in the game will be minimal and reserved for basically ship duties on Friday and Sunday, and hopefully a bit of time during Saturday's event. This is due to the escalated issues with my big computer. As many of you know, I have had blue screen issues since last year, and just recently, this issue increased in frequency, along with screen freezes. I've had to do 2-3 manual reboots at times in order to get to a point where I can even log into the game.
The computer I have I've had for a long time, and I'm way overdue for a new one. Well, I broke down finally, and on Monday this week (Apr 12th) I ordered a new computer after a grueling session with my tech guru Malgar.
He has been SO helpful and patient with all of my questions so that the logic of everything fit into place for me, and helped me understand what would work best for me given the kind of work I do in and out of EU. He
did
try to save me money, but there was no way I was going to spend stressful time and frustration try to once again upgrade this antiquated computer ... I wanted plug and play.
You'll understand why at the end.
The new computer is being delivered on Monday, Apr 19th sometime before 7pm my time (I am 4 hrs behind game time). Once I have everything set up, I'll be able to check in on you guys more than a hot minute, and more than once a day. I'm just happy I was able to get all of the shops on Toulan online before anything drastic happened, and I'm hoping I'll be able to make it to Monday without too many issues. I've already taken steps to transfer just the files I'll need to work with, and a list of the programs I'll need to download. I'm liking this clean and fresh start.
I don't do streaming, but the media work I do, especially with the magazines and wanting to do more videos, this system will work great for me.
Here is my new setup, but I also ordered a 2TB SSD drive for storage. I'm totally excited now and can't wait for everything to arrive.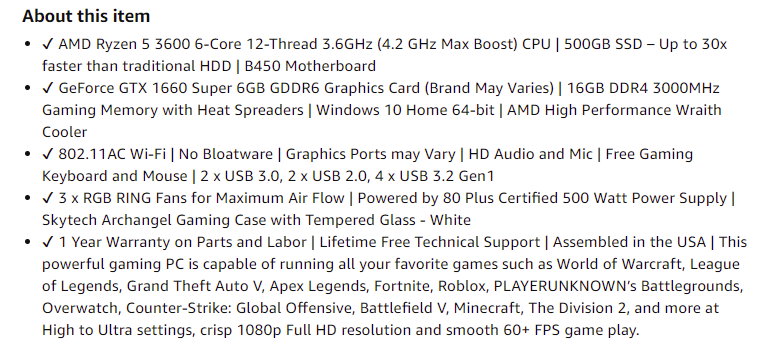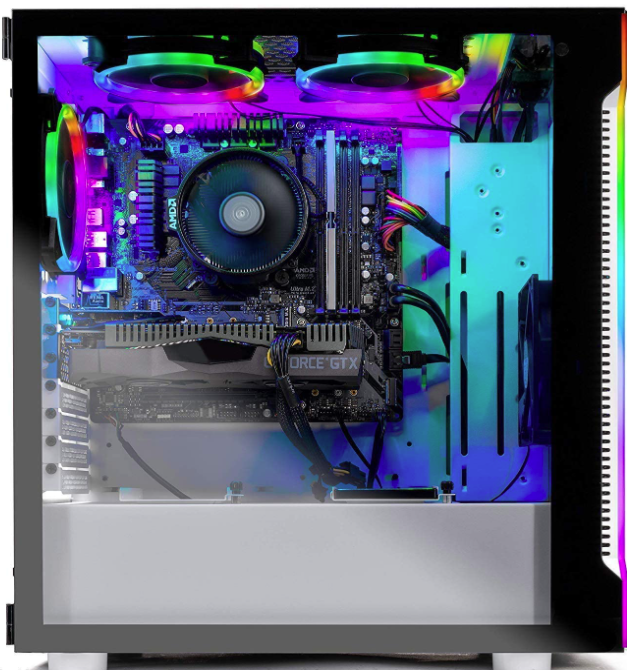 Loving the simplicity of how the side panel opens up.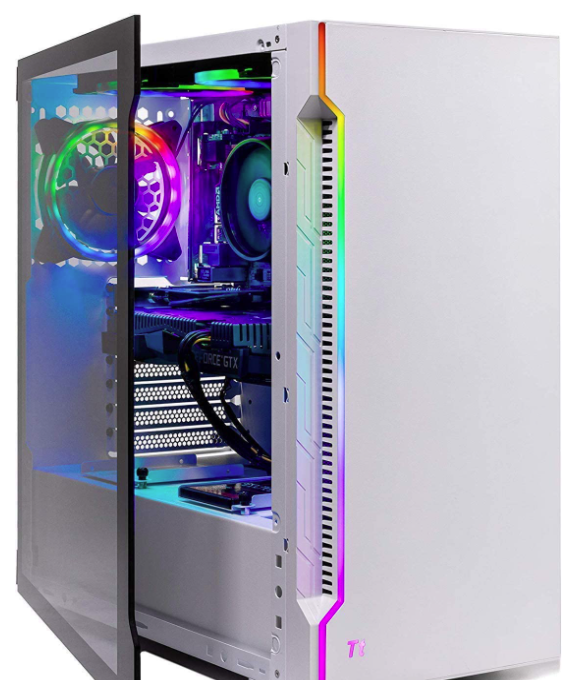 Here is what my current computer insides look like. It was in the middle of being upgraded, but can you imagine what it would be like with all of those cables stuffed in there. The side of the case is always open and I have a fan blowing directly into the inside because my fans don't work properly anymore either. I worked this computer to death I guess you could say. I'm embarrassed to say just how many years I've had it, but at one point, I literally replaced the motherboard while Obie instructed me over the phone, so I guess I got that going for me, LOL ... so, there was no way I was going to do any transferring of drives or replacing anything, period. I'm starting fresh.
AMD Phenom II X4 965 -- Deneb 45nm Technology
12.0GB Dual-Channel DDR3 @ 665MHz (9-9-9-24)
ASRock 970M Pro3 (CPUSocket)
V243H (1920x1080@60Hz)
2047MB NVIDIA GeForce GTX 1060 6GB (PNY)
931GB Western Digital WDC WD1003FZEX-00MK2A0 ATA Device (SATA)
447GB SSD PLUS 480GB (SSD)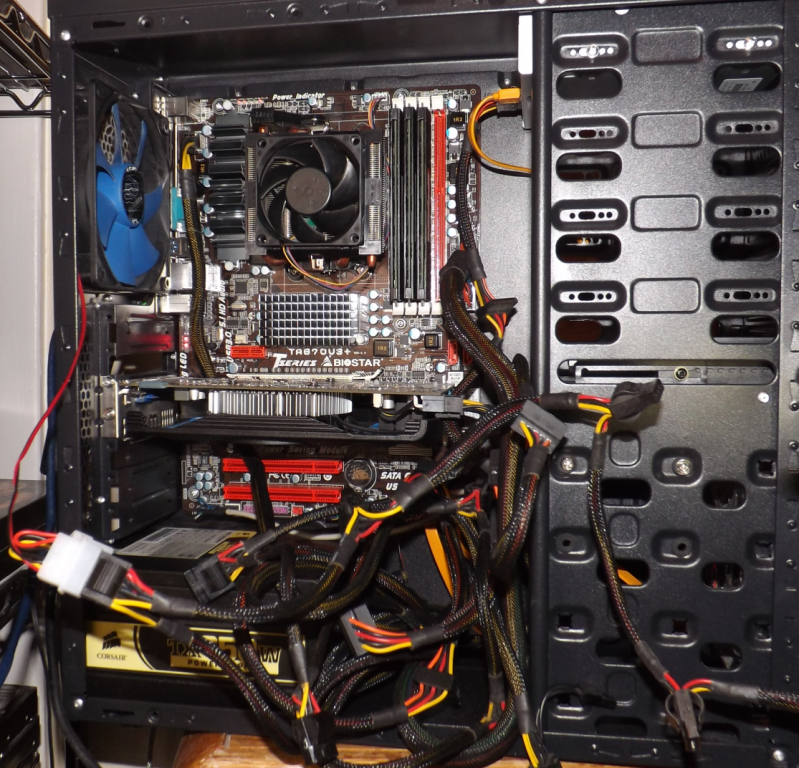 Are we done laughing yet, LOL ... that is just pitiful.
I really needed to get out of the middle ages.

Thought I would also add the new monitor I got as well ... I love that the AMD FreeSync Premium will work well with my AMD Ryzen computer ... this is going to be fun ... can't wait until Monday when it's being delivered.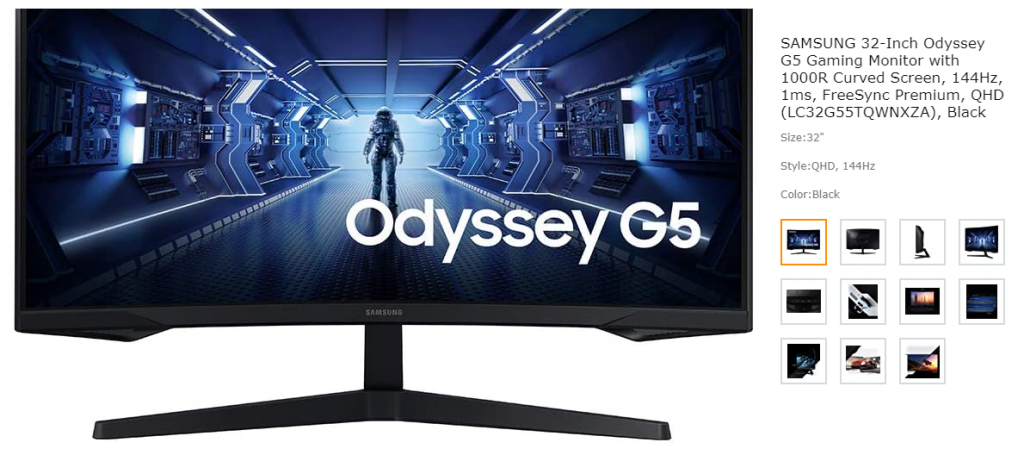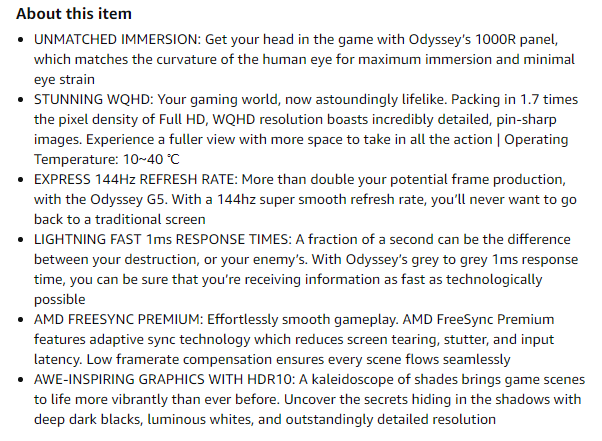 ​