Virtualsense Official
Staff member
Moderator
Community & Media Manager
Virtualsense Media Team
VCAT Team Member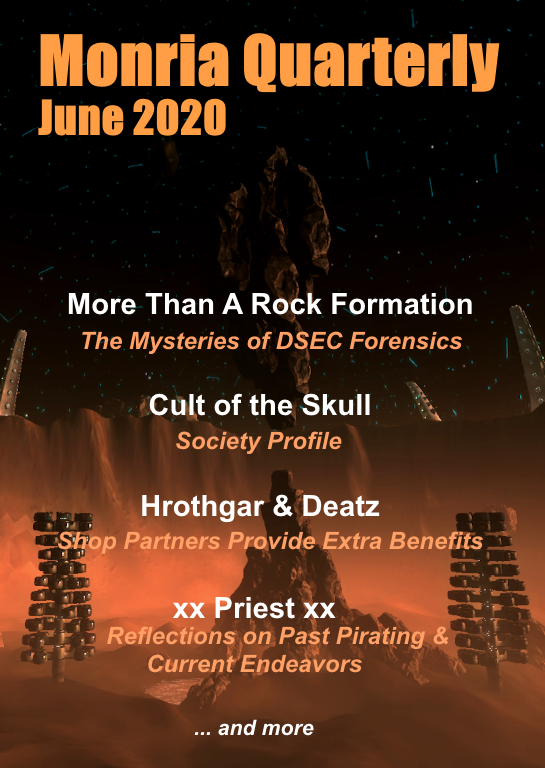 Anny and I are very pleased to present our third issue of the Monria Quarterly - June 2020. June's issue brings to light the mysteries of DSEC Forensics, and we highlight several of our Monria community members for their exceptional service and support, as well as a community member profile you might not otherwise expect. Of course, there are other articles, and we couldn't forget the fun stuff.
We may still make a few more tweaks to this issue, but the PDF file will be replaced if we do. We adhered to our proposed magazine length of between 25-35 pages depending on topics chosen, but there will always be an assortment of information and entertainment.
Here is the link to access the PDF file for viewing and downloading
:
right click on the link and open in a new tab
you can read the magazine in single page mode in your browser -- it looks nicer, or
you can download the PDF file and open it up in Acrobat Reader
Monria Quarterly - June 2020
If you download the PDF and want to view it in proper two-page view, do the following
:
click on View
then click on Page Display
then choose Two Page View
make sure to check mark the following as well
--- Show Gaps Between Pages
--- Show Cover Page in Two Page View
As always, we give a big thanks to those who worked with us to make this issue possible.

"
HAPPY READING
"