Virtualsense Official
Staff member
Moderator
Community & Media Manager
Virtualsense Media Team
VCAT Team Member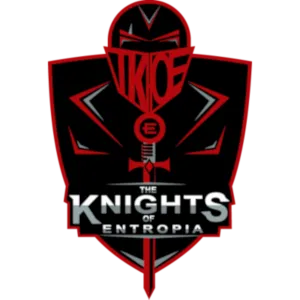 It is with sadness that we announce that the General of The Knights of Entropia society, Eric Shade Avenged, gave notice to the Monria Team that TKoE will make their departure and no longer manage the Monria Space Travel & Repair Skilling Programs. Several (understandable) reasons were shared relating to current limited staff, as well as pilot timing issues, to name a couple.
As the person who operates the Monria Fleet Manager staff avatar, I can attest to the fact that it has become challenging at times during warp schedules, especially with as many new Monrian Borns that we are getting. Lami is unable to be in the game now and will be out for an extended period of time. That puts a crimp in the overall efficiency of the program because she was an excellent pilot and Flight Manager, not to mention Assistant Manager of the programs.
Shade has done an exceptional job of managing our Space Travel Program, and Moneyme has done an excellent job not only as a Yamato pilot, but also training new pilots to engage in repair skilling runs. Kinkie stepped in as a Yamato pilot when things got a bit tough and he too has done an exceptional job.
We truly appreciate the phenomenal work that Shade and TKoE society members have done who gave of their time and effort to manage our Space Travel & Repair Skilling Programs. We are grateful for their service over the past four plus years, and wish them every success with their Entropia Universe endeavors going forward.

​
On another note
... it is with pleasure and pride that I announce the new management team that is taking over our Monria Space Travel & Repair Skilling Programs.



"Anny" Divine Thundergirl ... Gredrrik Alhakekhist "Malgar" ... Shadow "ShadowDragonV" Dragon ... are the Co-Founders of
Guardians of Evolution
, as well as Council and Co-Managers of the Space Travel & Repair Skilling Programs. Together, they will facilitate our weekly warp schedules with resources available to them, and make sure that our travelers get to their destinations of choice.
It will take time to build a proper crew, but if any of you know Anny, she is one of the most well-connected pilots in the universe, and has a clear focus on what needs to be done to effectively manage these programs.
Our warp schedule will not change because we don't want to cause any confusion.
We welcome GOE as our new Space Program Management Team, and we as the Monria Management Team will support their efforts in this endeavor in every way we can to make sure your travel experiences are as pleasant as possible.
We thank Anny, Malgar and ShadowDragonV for stepping up to take on this endeavor. We have no doubts that they will not only manage these programs effectively, but will work toward expanding and enhancing the experiences of the Monria community, as well as friends and supporters of Monria.
Join us in welcoming the
Guardians of Evolution
as our new Space Program Management Team.