Virtualsense Official
Staff member
Moderator
Community & Media Manager
Virtualsense Media Team
VCAT Team Member

Entropia Universe is a very unique experience with a steep learning curve, not to mention its Real Cash Economy (RCE), and for a society to navigate the nuances of this virtual world with perseverence and fortitude for ten years, it's a testament to their dedication and loyalty to one another.

They have achieved a very respectable longevity that has allowed them to experience many of the changes that have taken place in this unique universe. They have stuck together through it all, and they are now ready to celebrate a 10 year milestone by presenting a 24 hour event on Monria that is open to everyone.

@Eric Shade Avenged and his Colonels have designed this celebration with a host of activities that will keep you engaged. There are some nice prizes to win, including random prize giveaways. Mark your calendars for November 12th, and join in to help us celebrate the 10 year anniversary of TKoE.

You can read the full history of The Knights of Entropia here, complete with videos and resources.

@Eric Shade Avenged gets full credit for pulling together the contents of both this event thread, as well as the TKoE History thread. He worked with his Colonels to gather the information to share with the community, and engaged the Monria Staff to help facilitate this event. It is our pleasure to do so, and to Congratulate The Knights of Entropia on their
10 year anniversary.

TKoE 10 Year Anniversary Events
Saturday -- November 12th​
MONRIA 24 HR SOLO HUNTING EVENT
event starts @ 00:00 game time and ends @ 23:59 game time on Saturday, Nov 12th

all 4 Monria mobs are in play, and all 4 Monria mobs will have an increased spawn for 24 hrs

no teaming allowed
SOLO HUNTING EVENT PRIZES
Shoggoth Solo

single highest solo Global/HoF -- Prize 200 PED

single lowest solo Global/HoF -- Prize 100 PED

Yog Solo

single highest solo Global/HoF -- Prize 200 PED

single lowest solo Global/HoF -- Prize 100 PED

Cultist Solo

single highest solo Global/HoF -- Prize 200 PED

single lowest solo Global/HoF -- Prize 100 PED

Shub Solo

single Highest solo Global/HoF -- Prize 200 PED

single lowest solo Global/HoF -- Prize 100 PED
EVENT WINNER DETERMINATION AND PRIZE DISTRIBUTION
you can only win one Solo prize

you cannot win multiple prizes across all 4 mob categories

if you have the single highest or lowest Solo Global/HoF on one or more than one mob ...

----- only your first recorded Solo Global/HoF will qualify for a prize

Examples

-- you have the single highest or lowest Solo Global/HoF on a Yog and Cultist ...

----- whichever Global/HoF was recorded first, that's the qualifier for the prize -- you can't win both, or...

----- you have the single highest and single lowest Solo Global/HoF, both on a Yog ...

----- whichever Global/HoF was recorded first, that's the qualifier for the prize -- you can't choose

in case of a draw -- the first recorded time wins

as in the past, Anhithe will receive extracted data from Entropia Life to determine winners

winners and data will be shared the next day in a thread at the forum

prizes will be distributed by @Eric Shade Avenged after winners have been determined and posted
RUNNING OF THE CAVES
For those who do not have all of the teleporters from Cave 1 to the Shub Cavern, there will be a running of the caves to the Shub Cavern to capture all of the teleporters.



This is how it will play out

:
meet at the Cave 1 Teleporter

[38360, 22643, 229]

@ 14:00 game time on Saturday, Nov 12th

----- by default, everyone gets the Cave 1 TP

while people are gathering for the run, there will be a photo shoot and some random craziness

once there is enough of a group, we will rush the caves all the way to the Shub Cavern

we will kill everything in our way to create a path for everyone to make it through

no one is required to shoot, just show up and join the raid group

Monrian Born, new Monrian community members, and visiting players are encouraged to join

this will give you an opportunity to capture all Cave and Shub Cavern TPs

you will need these to be able to participate in the rest of the TKoE event activities
MONRIA SCAVENGER HUNT

There will be 10 weapons hidden and scattered all over Monria. These weapons have full TT and are intended to be kept by the players who find them. All tier numbers have been recorded as shown in the images below for authentication.



Here's how it will play out

:
scavenger hunt will begin @ 13:00 game time on Saturday, Nov 12th

scavenger hunt will end @ 20:30 game time on Saturday, Nov 12th

everytime an item is found, the player will need to contact @Eric Shade Avenged

----- this is required to authenticate the item in order to receive a reward of 20 PED

each player will also receive a ticket number corresponding to the item(s) found (0-9)

at the end of the scavenger hunt, we will perform a Monria Chat countdown -- 3... 2... 1...

the next Global/HoF that pops up will determine the overall scavenger hunt winner

Example

-- if the Global is 568 PED, the winner is whoever possesses the 8th ticket

----- if the Global is 23 PED, the winner is whoever possesses the 3rd ticket

the overall winner will be rewarded with a 100 PED prize

the winner will be announced at the TKoE Penthouse Party (see location and time below)
______________

Ticket 0

__________________________________

Ticket 1

______________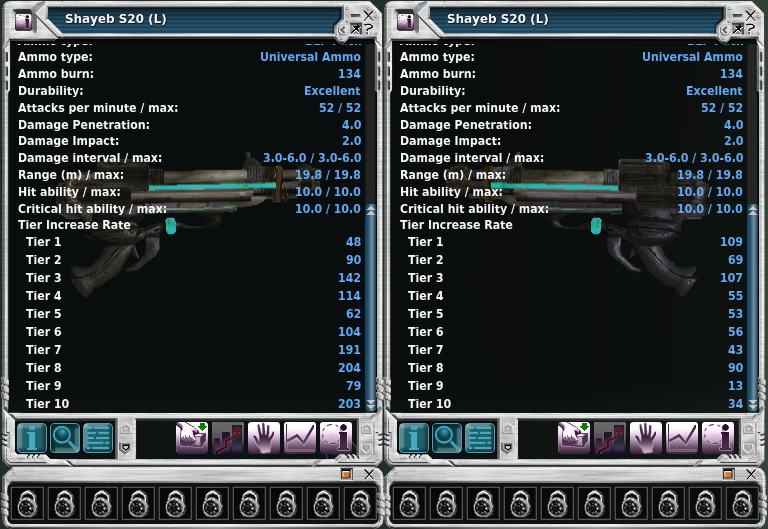 ______________
Ticket 2
__________________________________
Ticket 3
______________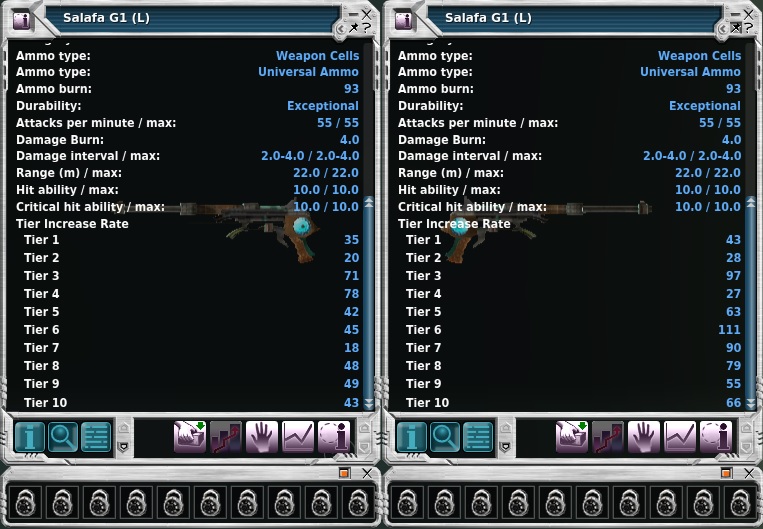 ______________
Ticket 4
__________________________________
Ticket 5
______________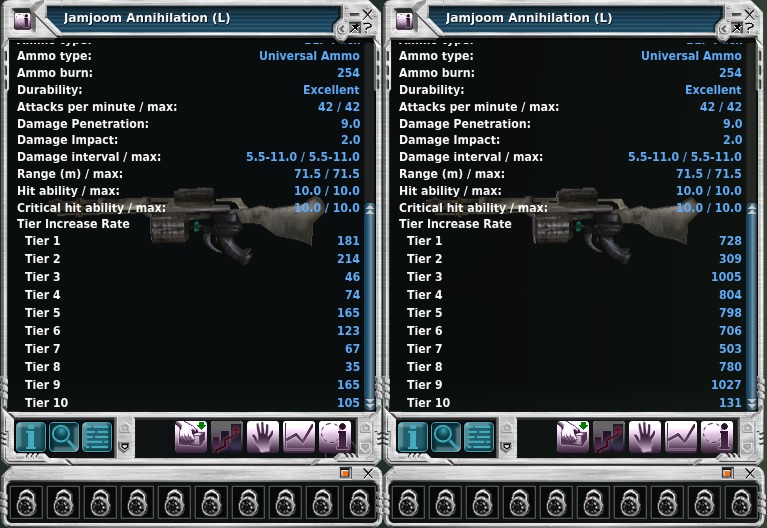 ______________
Ticket 6
__________________________________
Ticket 7
______________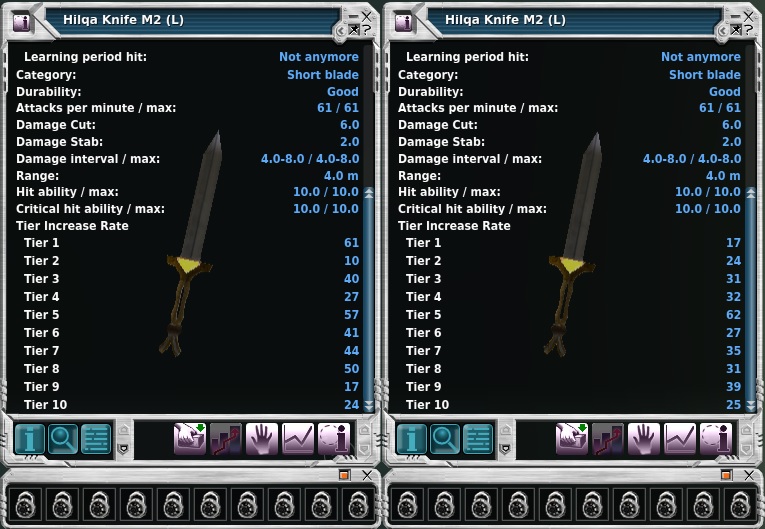 ______________
Ticket 8
__________________________________
Ticket 9
______________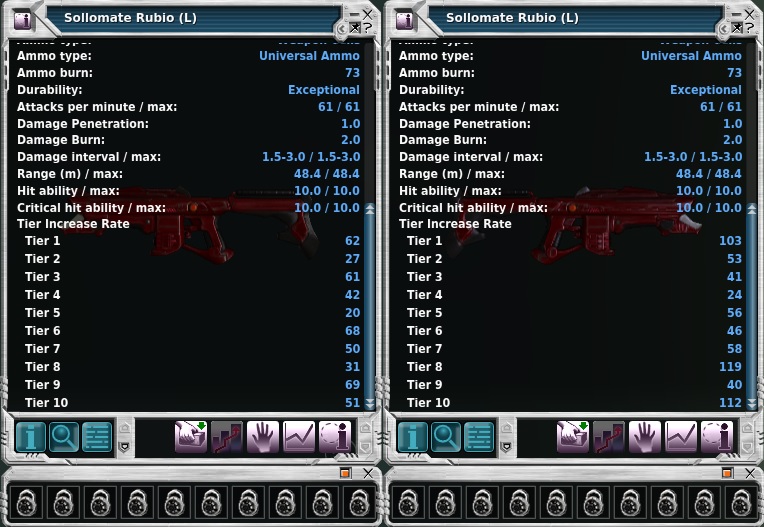 ​
MONRIA BOXING RING -- LAST PLAYER STANDING PVP EVENT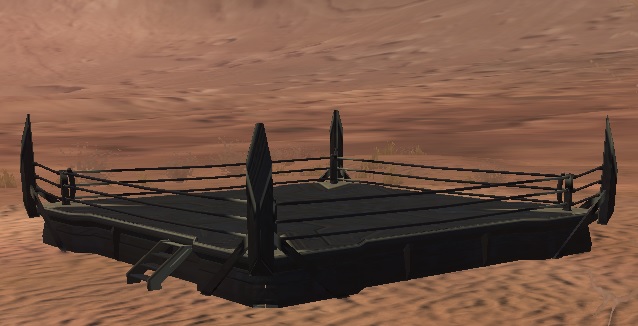 ​
This is a "

Last Player Standing

" PvP event. There will only be 1 massive round, so make sure that you review the details below and you understand the rules.

GENERAL INFORMATION
event will take place in the Monria Boxing Ring at the West Crater --

[36120, 18412, 36]

event begins @ 17:00 game time and ends @ 20:00 game time

make sure you register with the Event Organizer at the West Crater prior to the start of the event

----- if you do not register prior to the start of the event, you will not be able to enter
RULES
no healing

no armor

no HP limitations

no amps/enhancers -- participants will be scanned

no rings -- participants will be scanned

melee only

no unapproved weapons -- must use the weapon listed below

each person has only 1 life -- once you die in the ring, you are eliminated and cannot come back in
APPROVED WEAPON
Castorian EnKnuckles-B (L) -- can be purchased at the Monria Trade Terminal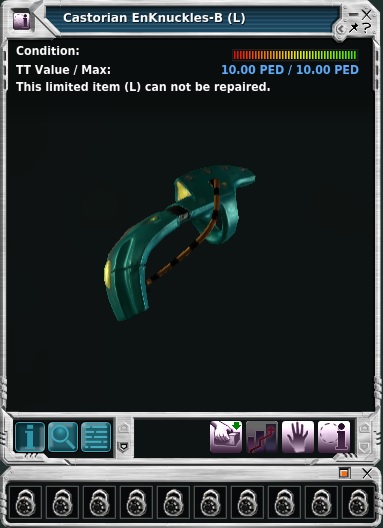 ​
PRIZES
1st Place -- 200 PED

2nd Place -- 100 PED

3rd Place -- 50 PED

prizes will be distributed at the end of the boxing event by @Eric Shade Avenged
TKoE HEADQUARTERS -- PENTHOUSE PARTY
The Knights of Entropia Headquarters -- Cthulhu Tower, 10th Floor, Penthouse 1

party starts @ 20:00 game time -- party ends @ "whenever"

there will be music and dancing, and some random prize giveaways

there are plans for a trivia competition (EU-related)

@Eric Shade Avenged will give away his own personal Monria apartment
----- especially since he is now living in the TKoE HQs Penthouse
Congratulations TKoE on your 10 Year Anniversary​