Well-Known Member
Volunteer Mentor
Yamato Pilot
VCAT Team Member
Toulan Historian
Hi all,
After a long day i was getting ready for bed, when *ding*, i got a PM. (Bloody timezones!)
Good friend Bug PM.
*Blah blah* and this, and that, *Blah blah*
Comme ci, comme ça.
And Bug says hes a healer now, and uses Modified aidkit 2300.
I looked at them earlier, i want one, but 2300 is too small, and the bigger one is too slow.
Not happy with either.
So Bug wants to prove me wrong, and ask if i want to give it a test.
Sure why not! But i want want to hunt without armor!
"No problem, your in good hands."

*Sceptical* ok lets do some of this event jeefs. Watch for aggro.
1 jeef.
Tag 2.
Tag 3.
Tag 4 and get showered by slices.
Bleeps!

Global! (2 i think)


Didnt even look the values, was just fun
Ok boring, lets try thawrs.
Tag 4 thawrs.
Get showered by cows.
Kills slowly to keep getting hit.
Decay?
5Ped.
Is that is?
Ok boring, if i can kill a Wahesh without armor, im impressed. A already am
*Go to Wahesh stalker*
Miserably dies one shot. Few times.
Ok thats the limit then.
Lets play a bit around.
*Goes to modified Wahesh event thing*
Bug: try a young first.
Me: Ok *picks a mature*
swings slice swings slice swings slice
Me: This sword is poo... im not even amped
swings slice swings slice swings slice
Done! Another, bigger!
And another, and another.
Ok kills about four of them with a full sword
Has it been an hour??
Time for bed now, its very late!
Bug: One more?
Me: *shoots*
swings slice swings slice swings slice
Bleep!
Global! Eleni and Dbug looted whatever Peds.
Me: Ok now bed time

Bug: Tomorrow again?
Me: Its a real stupid thing to do, but was fun! tomorrow we do a bit. How much?
Bug: 10Peds
So, in the end, was already +200 on the event, and got quiete a bit more doing this hour of stupid things
Have a Doctor, its amazing what you can do without any gear!
Fire Dbug Fly
On Toulan until at least the 5th of February (hope you dont mind!)
Prices subject to change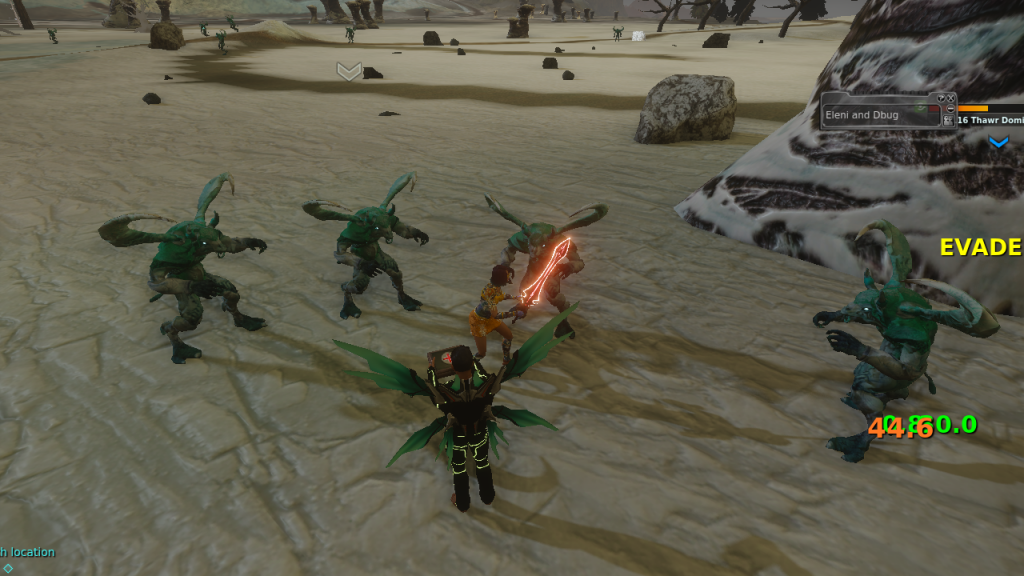 Last edited: