Virtualsense Official
Staff member
Moderator
Community & Media Manager
Virtualsense Media Team
VCAT Team Member
This information was intentionally left out of Anhithe's Patch Notes because he left it for me to assemble and share. On VU day (Aug 31st) we had about 10 players testing the Toulan Event Area because an Event Marker was added, along with a Revive, Trade Terminal and Turret, but the slim spawn of a variety of low-level mobs wasn't altered. This was just a test of the event system to see how well it worked, but there were PED prizes for 1st, 2nd and 3rd prize.
Based on feedback and how well the event system worked, Anhithe made some pretty cool changes. He added a wider variety of low-level mobs and bumped up the density of the spawn across the Event Area on the island as seen in the Toulan map below circled in red. The island area will turn green on the map once you go there.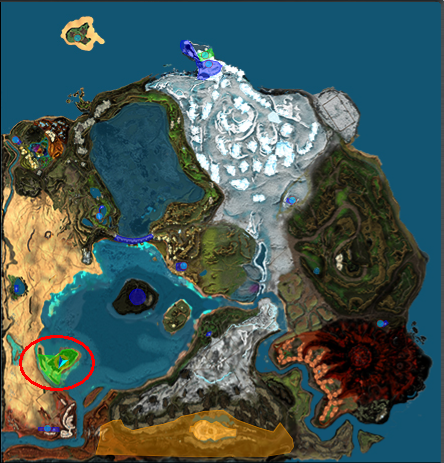 [Planet Toulan, 131693, 91936, 101, Waypoint]



The mob density is like this basically all over the Event Area island.
​
I was not only surprised at the boost and density in the variety of low-level mobs across the Event Area island, but also that he added a lot more trees as well for those who want to get their chop on ... this is especially good if you're doing the Crafting for Mirsal Tokens daily from the Mirsal Mission Broker at the Nahar Towers, 7th Floor next to the Information booth. This mission can only be taken at this location.

...

...

The Basic Butt Joints are used for crafting Toulan furniture.
It is a Blueprint you can now get from the Technician, and used in all basic furniture.
It is also used in the Reinforced Butt Joints Blueprint, which is used for higher level furniture blueprints.

Just as an FYI ... you can also hunt and mine for Mirsal Tokens as well.
Thank you Eleni for getting the above mission broker photos for me, as well as the blueprint info, much appreciated.
Here are a few photos I captured for reference:
This is an event area for low-level players where events can be created with some nice low-level prizes. However, it can also be used for other type events with some pretty nice prizes as well. Hally suggested that he might do an event and add full sets of the CUHOF parts that you need to upgrade your NawaCore. That's a pretty sweet deal right there. He tested to see if multiple items can be added to a prize window and it seems this is doable.
All I can say is ... the mob spawn density and trees for harvesting density are very inviting, and a few came out already to give it all a go.
This was asked for based on community feedback, and we like to accommodate requests as best we can.
I'm loving this place a LOT ... and I intend creating my own events for sure ... never know what the prizes will be ... I suggested Nawa Core Energy Cells.
ENJOY !!