Virtualsense Official
Staff member
Moderator
Community & Media Manager
Virtualsense Media Team
VCAT Team Member



New DEC-CAM 9 footage of the final map section at DSEC-9 clearly shows a river runs through it, but where does it end ... or does it. DEC said the footage he reviewed showed the river where in one moment waves of inertness appeared to have all of the energy sucked out of them, and then a seeming conversion back to a kinetic energy that presented thick, heavy wave movements. This is not an insignificant eye-blink of cosmic time. Every finite movement has its relevance.
And speaking of relevance, what is the significance of the half-moon glow in front of the mountain where it seems the river ends? Once again I caution you as I've done many times in the past that not all is what it appears to be ... the unknown can mess with our beta waves. The universe in its infinite expanse of space can be an unsurprisingly intrusive place. I wish I could triage my thoughts right now in order to see how all the puzzle pieces are fitting together ... or would I just find a fragmented barrage of more unanswered questions. I sometimes end up with more than half-past-midnight out-of-the-box ideas about this stuff, but not sure where it's all going.
My mind at times feels like pudding from trying to draw out the shadows, but it's
my
job to ferret out the evil and give it a face. This business of investigating what seems to be an impending danger to us all is taking up most of my head space. Are we facing an unbending battle between good and evil, or is this witness to yet another of Decca's attempts at control, not only of Monria/DSEC-9, but also Toulan. It is said that 5th dimensional lifeforms have an innate ability to warp reality to suit their needs, and that's definitely not a good thing. Unfortunately, as human beings, we are trained to see limitations. However, 5th dimensional beings present differently. They can see, sense and feel beyond that which is right in front of them. Physics and mathematics accept the 5th dimension as a micro-dimension with a seamless connection between gravity and electromagnetism.
Pinthas witnessed this first-hand when he was transported into another dimension by K'Tan Partathus. K'Tan applied his advanced mind control on Pinthas during his efforts to unravel the mystery of his memories to discover who he really was, as well as why Monria was so important to him. If you read
Tales from the Deep
by Pinthas, you know what a struggle it was, but he
did
learn his true identity.
Some say that change is a collective endeavor, and that at times we might have to look at the bigger picture and lose a battle in order to win, but I say there is no room to lose a battle with what we are dealing with, even though we don't know the full scope of what we face. Adversity is an opportunity, and I would rather collectively witness a radical transformative miracle than to give in to Decca and her evil Cultists. Every yellow brick doesn't lead one down the right road. Let's be a voice and not an echo of hesitation.
Question is ...
will this be an exciting search for treasures, or a descent into madness ... we have a choice ... let's make the right one.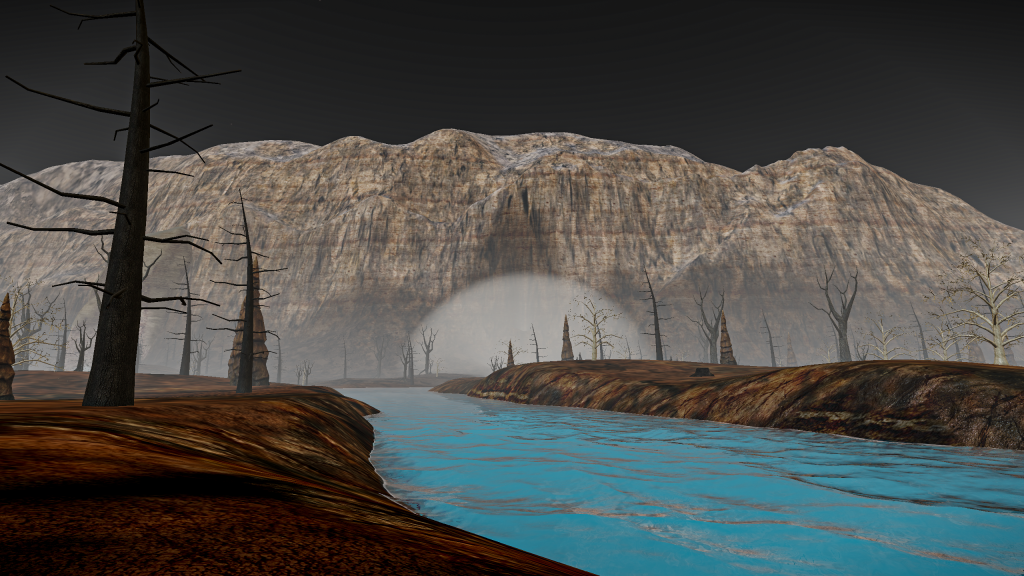 DISCLAIMER
All content is in development and subject to change. Specifically, photos shared may end up looking differently due to movement of assets and tweaking of lore. Oh, and ...
we absolve ourselves of any deaths occurring from introduced or perceived horrors
.