Virtualsense Official
Staff member
Moderator
Community & Media Manager
Virtualsense Media Team
VCAT Team Member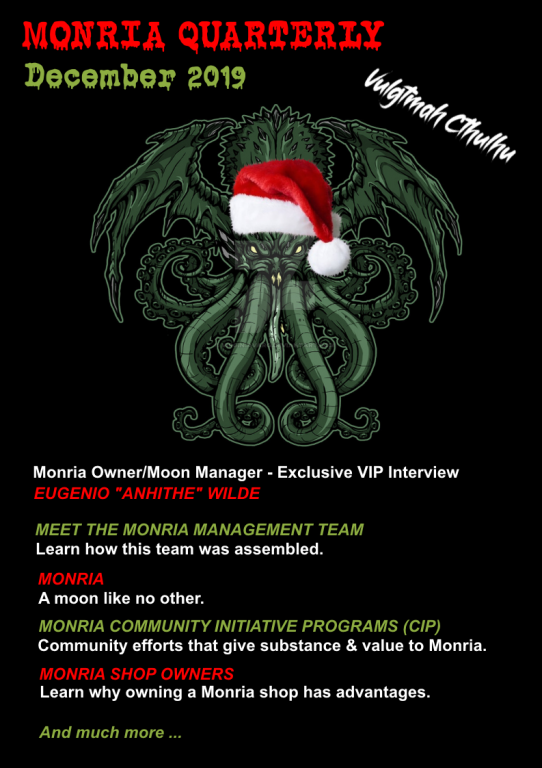 Anny and I are very pleased to present our launch issue of the new Monria Quarterly magazine. This was truly a labor of love, and as with any major project like this, it had its challenges along the way.
However, we managed to make it through without pulling our hair out ... ok, maybe Anny made it through without pulling her hair out.

There were people we wanted to add in this issue, but time and space made it difficult. I didn't want to just throw a photo in there and not be able to have the room to add the type of substance I wanted to, but these people will be in our next issue. We will have a full three months of production on future issues, so the time thing won't be so much of a hassle as it was with this launch issue. This was our first time doing this together too, so some of it was trial and error.
I think we did ok though.

Here is the link to access the PDF file for viewing and downloading
:
right click on the link and open in a new tab
you can read the magazine in single page mode in your browser -- it looks nicer, or
you can download the PDF file and open it up in Acrobat Reader
Monria Quarterly Launch Issue - December 2019
If you download the PDF and want to view it in proper two-page view, do the following
:
click on View
then click on Page Display
then choose Two Page View
make sure to check mark the following as well
--- Show Gaps Between Pages
--- Show Cover Page in Two Page View
Thank you for your support while we were eyeball-deep in this project.
Last edited: