Virtualsense Official
Staff member
Moderator
Community & Media Manager
Virtualsense Media Team
VCAT Team Member
This is an historic moment ... right after we introduced the first crossover mission chain in EU between DSEC-9 and Toulan, Synial was on it and stayed very dedicated and focused because he wanted to be the first to finish the crossover mission and receive the final item.
After completing the mission to the point where he needed to assemble a team to take down the
DSEC OTIS Commander (L1141)
, he started the last leg which would take up to 30 days to complete.
Today, Sat - Oct 16th, Synial completed the crossover mission and achieved his goal ... the first to get The Silver Crown of Sahar.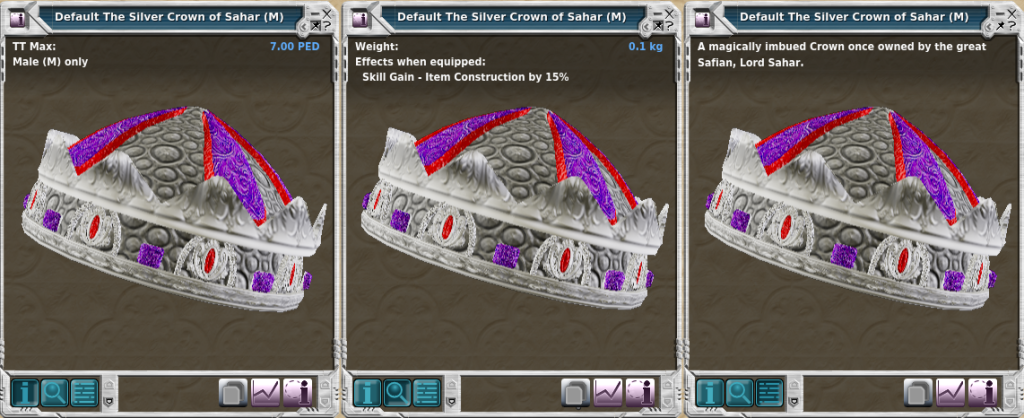 In the end, instructions led Synial to Suffian (yes, that guy again, but he knows stuff), and then to the Nawa Fountain at the Narian Temple to find the Tincture Bottle on the ground, and once he clicked on that, it insta-ported him to the Tent at the top of the Narian Temple to see An Old Powerful Crafter.
HM Queen Nara and I met him at the tent, which was a bit of doing since the Queen had to find a different route up to the Tent because her usual way got me stuck due to my official star, LOL ... I need to practice some parkour for sure.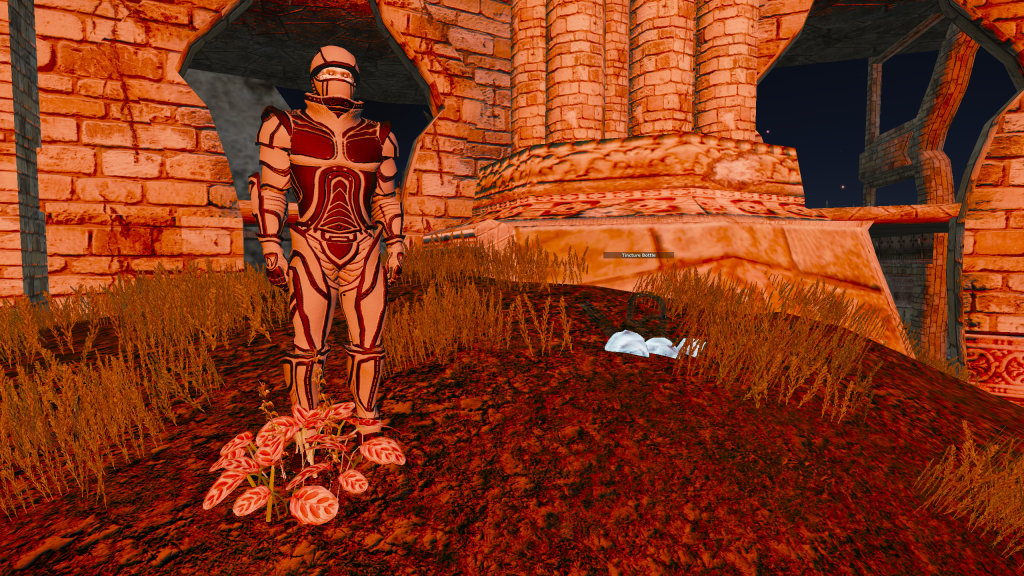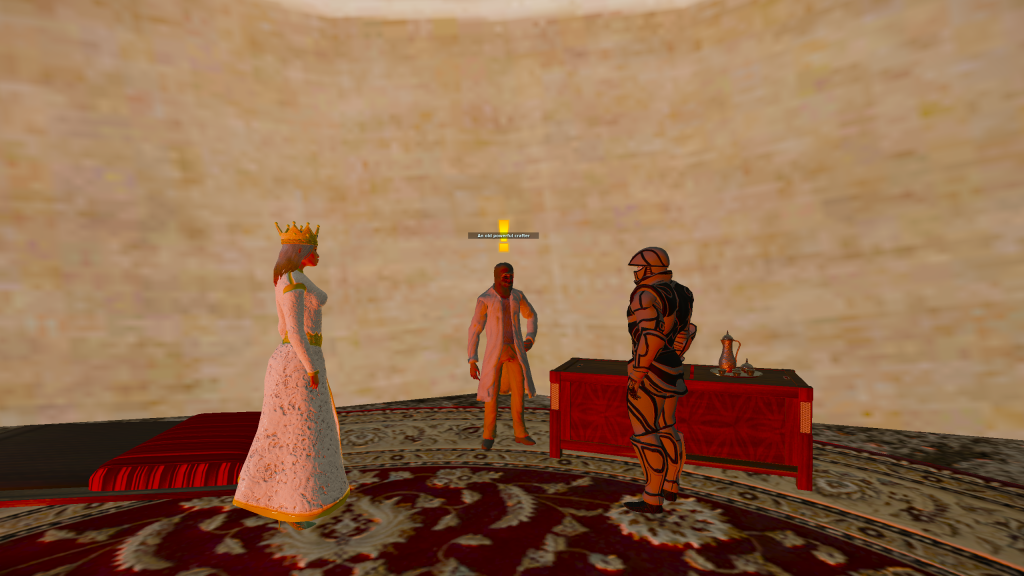 It was then the moment Synial had been waiting anxiously for ... the time to turn in the broken crown for The Silver Crown of Sahar ...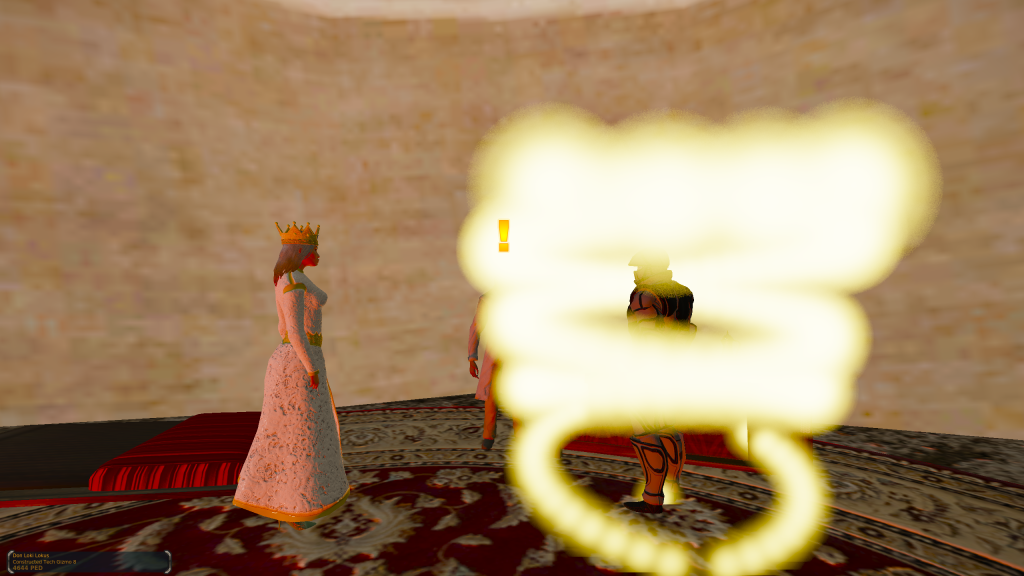 Synial had to repair the crown himself to be able to see it in all its glory, but the crown is low TT so it wasn't an issue. I took the Queen and Synial to a place inside the Nahar Towers where I can capture good photos because of the lighting, especially when I need Shadow to do transparencies.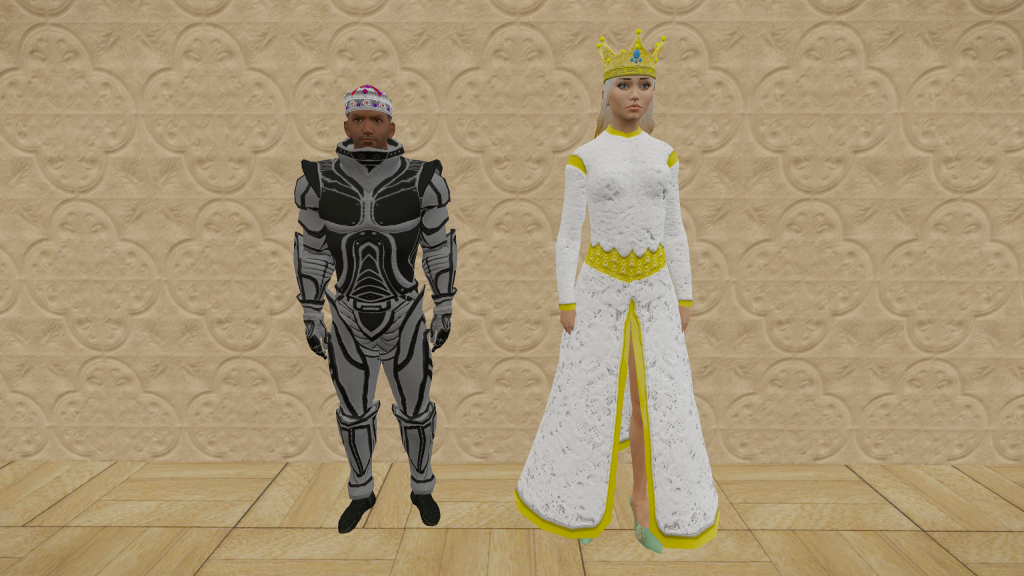 This was truly an exciting moment, and I'm glad we were able to share it with him. We kept the reveal about what the crown's function was secret intentionally, because we knew that no matter what, it is tradable and can be sold, so if the player completing the mission didn't want to keep the crown, at least (and hopefully) it would go to a dedicated crafter to make good use of it.
Congratulations to Synial on being the first to complete the first EU crossover mission and accomplish his goal.

And here's to those still navigating the crossover mission to experience their own finale, and to those who might now be interested in the crossover mission.
Cheers !!