Virtualsense Official
Staff member
Moderator
Community & Media Manager
Virtualsense Media Team
VCAT Team Member
The day after our Monria events and the results are posted, I log into the game and start paying out the prizes. The winners don't have to be on Monria because I can do an insta-port to wherever they are. I can do it via waypoint the player gives me, or by right clicking on their avatar name and be transported to their location.
Well, one of the winners was Biggie Mika insanithy and after we connected in PM he told me he was on Cyrene. I said to myself, oh cool, Cyrene is a place I love too, so I clicked on his avatar name and guess what ... he was in The Hub
... you know what THAT means, right?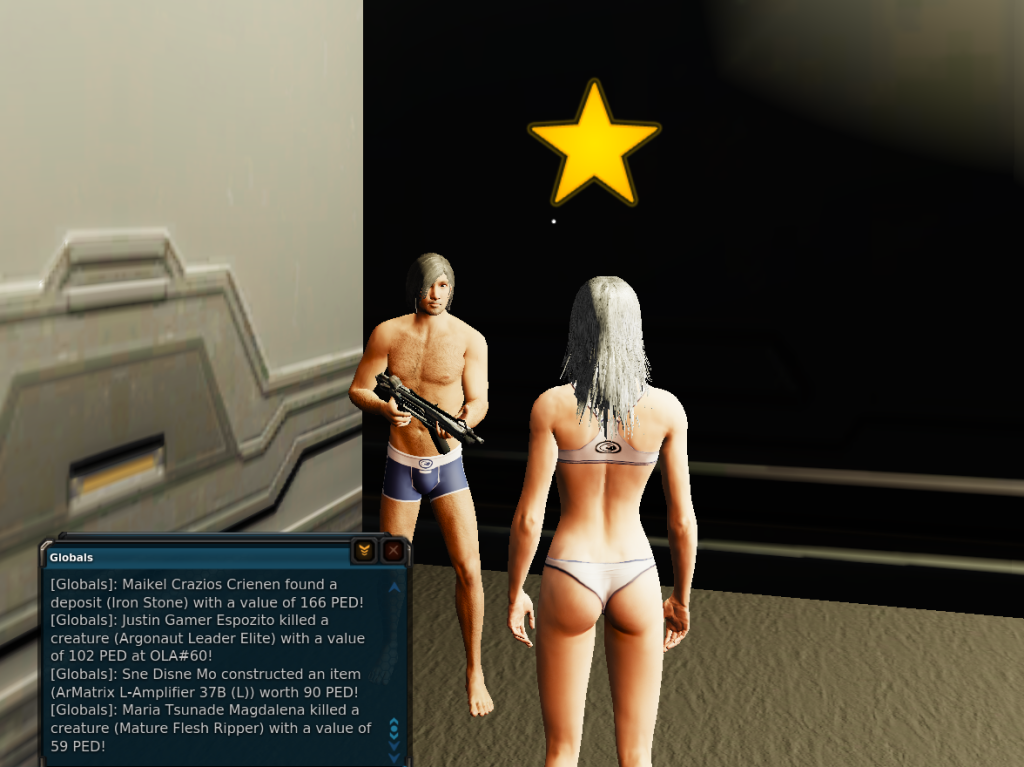 All my clothes (except underwear) and my NeoPsion was removed. So there I stood practically nekkid in front of Mika, LOL ... a bit embarrassing, BUT ... what was more embarrassing, yet totally hilarious was when I insta-ported back to DSEC Forensics where there were a few players lurking around.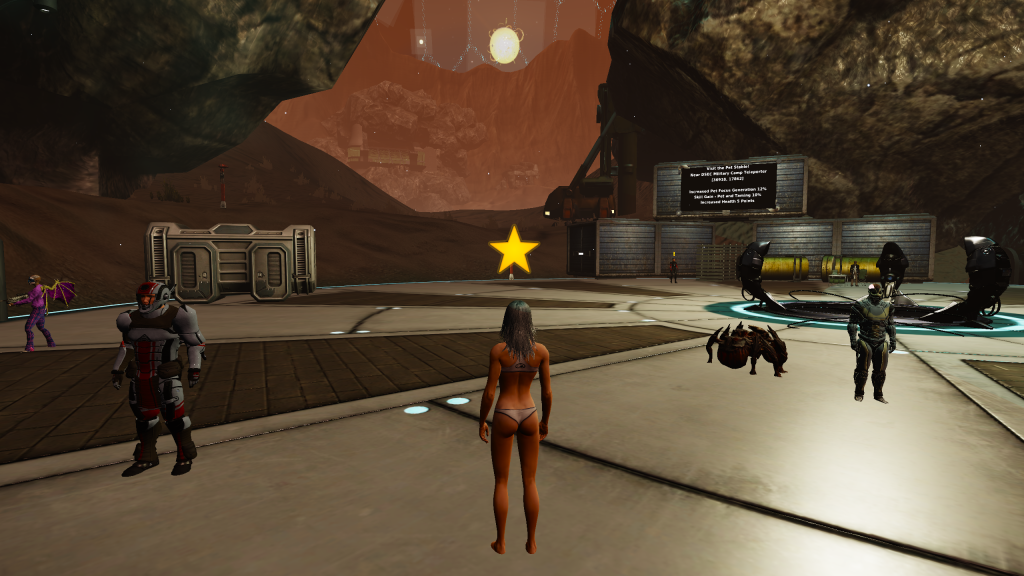 ​
It didn't dawn on me that my NeoPsion was left in Cyrene storage, so I had to resort to a backup plan (which I created in that moment while standing there nekkid), and engaged Dea (manages our space travel and repair programs) to warp my ass back to Cyrene so I could pick up my NeoPsion from storage. I wouldn't have been able to insta-port back to Cyrene without it.
I jumped on the Yamato from the Forensics TP and met Dea there, ran up to the engineering room (was on auto behavior) to swap out the warp drive with a 6 ped backup we have from warp schedules. Thing is (stop laughing right now), DME can't swap out the warp drives, only the Monria Fleet Manager (staff avatar for ship duties only) can do it, SO ... I had to log the MFM in to do the warp drive swap before we could leave.
Once we got to Cyrene, I went to the SkyLabs to get my NeoPsion and buy the Payne Implanter to insert it (funny how they named it that).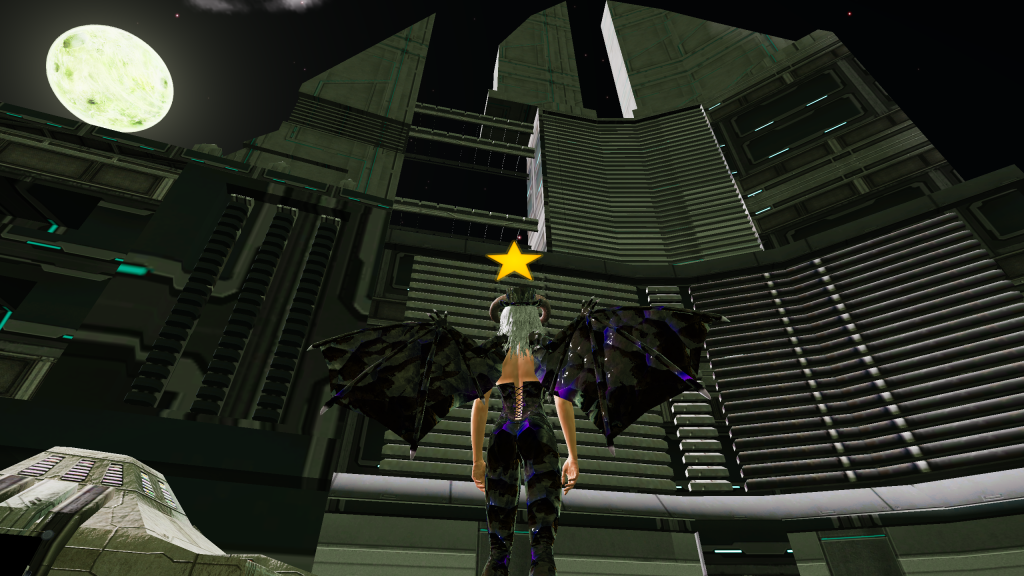 I ran inside to access the terminals and to get this dirty deed over with ... let it not be said that I'm not creative or dramatic with my undertakings ...
Dea came up to the SkyLabs to complete the VCAT (Virtualsense Community Assistance Team) rescue mission and flew me to the Yamato ...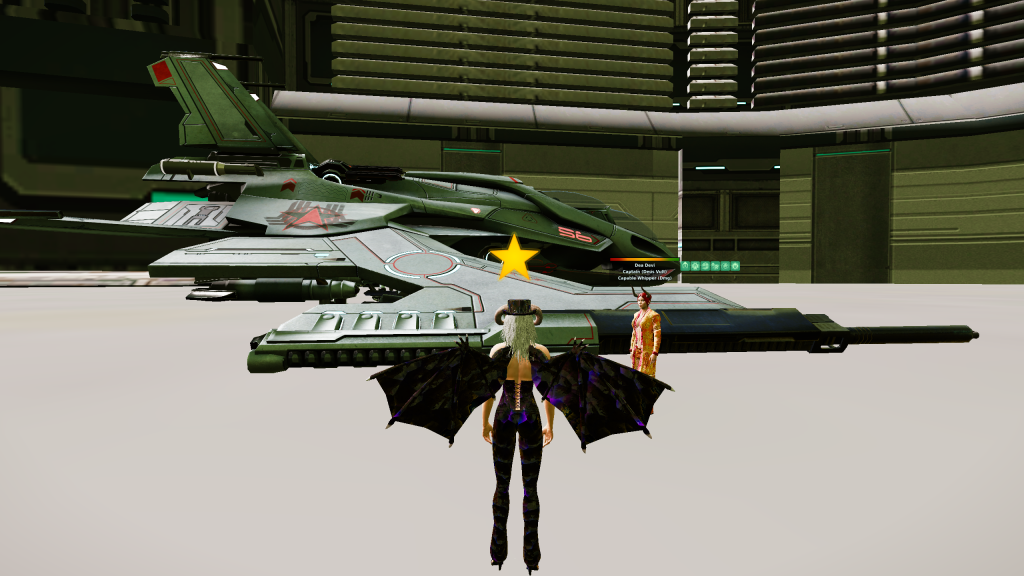 Nothing like being obvious who's onboard, LOL ... just can't hide that no way.
I forgot to mention, that Dea promptly brought to my attention that I was violating the Yamato dress code.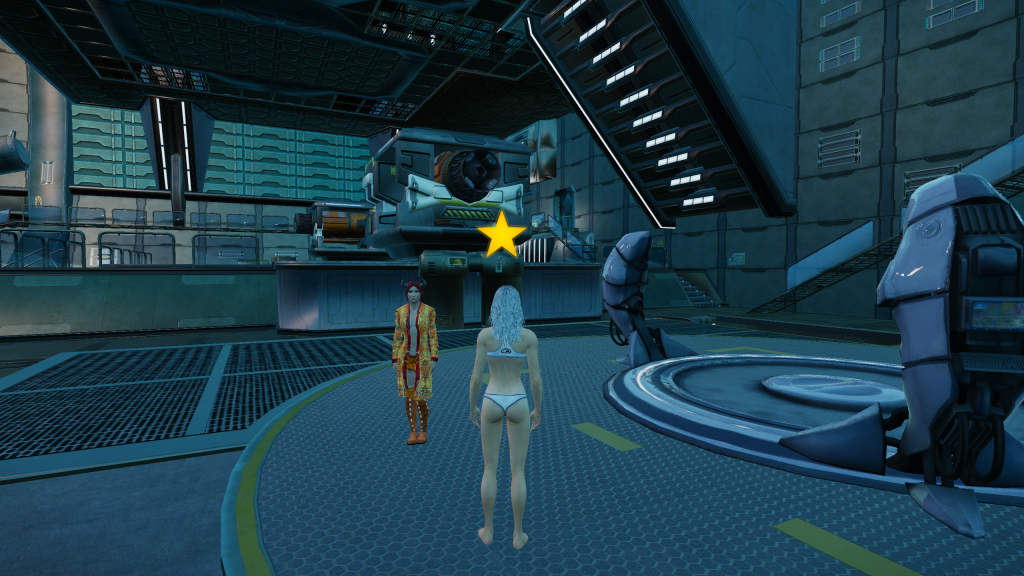 And that's the end of another unexpected DME insta-porting adventure ... wonder when and where the next one will be.

Thanks Dea for the VCAT spur-of-the-moment rescue mission ... our VCAT members are awesome.